Noida, June 18, 2013,
Conceptualized by the Management of
Indian Institute of Photography
, as a means to establish Photography as a serious art form among aspiring photographers, the website for Online Exhibition of Kaleidoscope India was launched here on Monday 17th June, 2012. The website is a unique platform to encourage and celebrate the unrecognized artistic works of new-age photography enthusiasts across the nation.
www.kaleidoscopeindia.in has been designed and developed keeping in view the ultimate user-friendly experience with smooth navigation and hassle-free functionality all the way, allowing visitors to access, share and exchange thoughts on photography on their social media pages. It will also be a place for prospective clients to tap into for their respective photography requirements.
Kaleidoscope India, a premier arm of the
Indian Institute of Photography
, organized the
IIP Kaleidoscope India-2012-2013
, a first-of-its-kind Photography Competition aimed at celebrating the beauty and diversity of India in 3 categories, namely Culture, People and Architecture.
It was the most comprehensive photography competition providing amateurs and emerging photographers a distinctive opportunity to capture and share the vibrancy that is inherent in the country. More than 1000 Entries were received from across India and the Jury appointed by Kaleidoscope India finalized them for awards across categories. Specially-designed certificates on the concept of 'Unknown Photographer' have also been finalized to be awarded to the winners of Kaleidoscope India 2012-2013.
Kaleidoscope India's forthcoming photography Contests, Events and Exhibitions will feature the artistic works of new-age photographers in 3 categories including Nature & Landscapes, Elements of Design and Digital Dark Room. The participants can determine at their own where their contesting photos can fit, the most appropriately.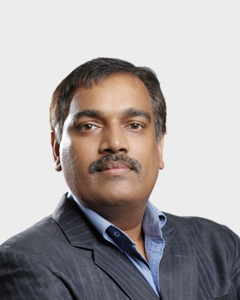 Speaking on the occasion of Website Launch, the Founder Director of IIP and the Principal Promoter of
Kaleidoscopeindia.in
, Mr. Rajesh Goyal said, "We are immensely pleased to extend the photography enthusiasts of the nation a hearty welcome to visit us online at our newly-launched website. It will be a platform to celebrate and exhibit the great artistic works of aspiring photography geniuses in the country. This website is a part of our efforts to create one-of-its-kind Kaleidoscope of India for the world to see the incredible and unnoticed works of hundreds of aspiring photographers, providing them with a unique platform to share and exchange thoughts on Photography."